WPStackPro
---
Building MVPs & SAAS using WordPress
---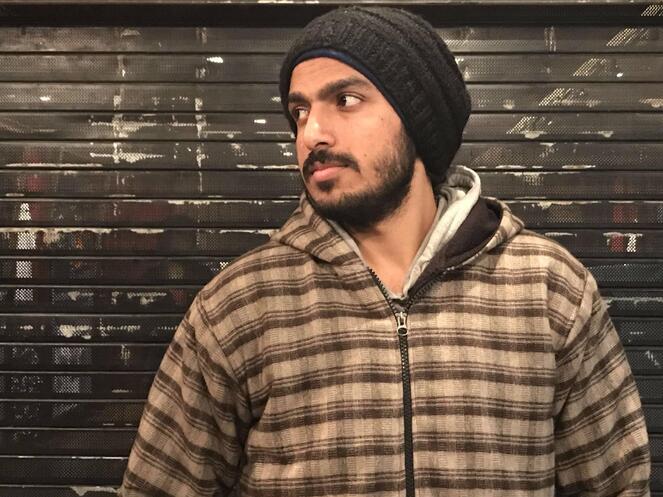 Why WordPress, you ask?
I have been a long time WordPress developer, so I know my way around it pretty well. I have made custom applications within WordPress for any possible integration that you can imagine.

WordPress has proven itself to be an excellent piece of software to quickly iterate over ideas and build things. People are successfully running custom applications & e-commerce store using WordPress. You can do so too.
---
I am not the only one who thinks so either
---
---
$99 / year
Includes all paid add-ons launch in futureWould continue to work without renewal, just won't get continuous updatesOne-time purchase for unlimited websites owned by you
---
Think WordPress or PHP sucks?
---
People are always going to have opinions, and that's alright. Your job is not to convince anyone, but evaluate whether this is a good tool for your needs.

If you good in Node JS, go use that. If you are good in GoLang, go build in that. If you know some other PHP framework like Laravel, definitely go use that.

With WordPress, I get a system which can make use of countless number of themes, a CMS system manage pages, a blog to write posts & the whole ecosystem of plugins that you can use to extend the functionality of your website. The time that it takes to create something to bring to the market is sharply reduced.

Essentially, it all boils down to the mindset you got while approaching the execution of your idea. What tech stack you use doesn't matter. You need to create fast, validate and build iteratively with feedback. If you are slow, you are already dead. Give yourself a fighting chance. Battles are not won by weapons, but by warriors who fought.
This is how
---
Before you begin with the core idea that you are executing, think about what's common to every SAAS platform? A place to learn more about the product, user management system, maybe try the product, buy the product & then use the product. And if they stop paying, their ability to use the product is restricted. Right?

What if I tell you, all that functionality is taken care of, by just installing one single plugin? That's WPStackPro for you.

It comes with Paddle payment system integration and you can start collecting payment in the next 30 minutes of setup.

Now, don't fall prey to bells & whistles. Its a software by maker for other makers, truly built in a MVP fashion. Right now, it doesn't even have a configuration screen, everything is controlled by CLI, but that's changing soon. It handles the core of what SAAS need, payment integration + lots of small useful features.
Features List:
---
It comes with barebones payment integration with Paddle and give you a head start in getting a WordPress install to run more as a SAAS platform.

#### Features

Simply activate the plugin and magic happens. Here is a summary of things it do:

[1] Trim WordPress fat - 16 things

Removes WordPress logo on login pageShow your site's name instead of WordPress logoWiden up the login form a little, so that it can accomodate bigger namesLink the site name back to your site and not to WordPress.orgHide collapse option in sidebar when logged in on admin sideHide WordPress logo from admin barRemove screen options and contextual help linksHide Footer text on admin pagesRemove admin color schemes option for non-adminsSet Default color schemes for all users (consistent UI)Remove Dashboard widgetsHide several fields on profile page to simplify itAdd Every-minute cron scheduleAny 404 url goes back to homepage with a 302 redirectionAdd body class for usage in CSS as per current user's role and designationSupport UX parameters in url for login page, for showing a custom message or filling a certain email in the form
[2] Head Start

Adds a "Welcome" dashboard widget for which you control the content by a filter.Adds a "Support" dashboard widget which emails submission to admin email of WordPress. You simply reply to the email to reply to the customer. Tasting feature - Ability to create an account using an email and make them auto-login, all in one single request.Friction less login handler - Ability to generate a link upon clicking makes the user auto-login.
[3] Paddle Payment Integration for SAAS

Supports payment via your Paddle account. You don't need your own Stripe account or anything. They act as reseller, they collect money using their payment gateways and account, and then they pay us.Webhooks integration - You fill out the provided webhook url inside of your Paddle account and payment statuses are sync'ed.
[4] Pager Integration

Have one line integrations for notifying you of literally anythingBy default, it only comes with notifying you of new user registrations.
#### Customer Designation Explained

Saved in usermeta as customer_designation based on their paying status:

FRESHER - Has just signed up, haven't even used trial functionality.ROOKIE - Has used your trial functionality atleast once.DEFAULTER - Customer has an active subscription but one of their payment is due.SPONSOR - Customer has an active subscription.RETIRED - A paying customer has cancelled their active subscription.TRAITOR - A paying customer for whom a refund was processed.
Note:

You are responsible to update the customer_designation usermeta to fresher upon sign up and to rookie when they have tried the functionality once. All other updates are handled by Paddle integration.